The Stables provide seven ensuite bedrooms in a stunning self-catering cottage for up to 14 guests. Each room is individually decorated and with a separate kitchen and sitting room leading out into the garden there is plenty of space for guests to relax and soak up the atmosphere.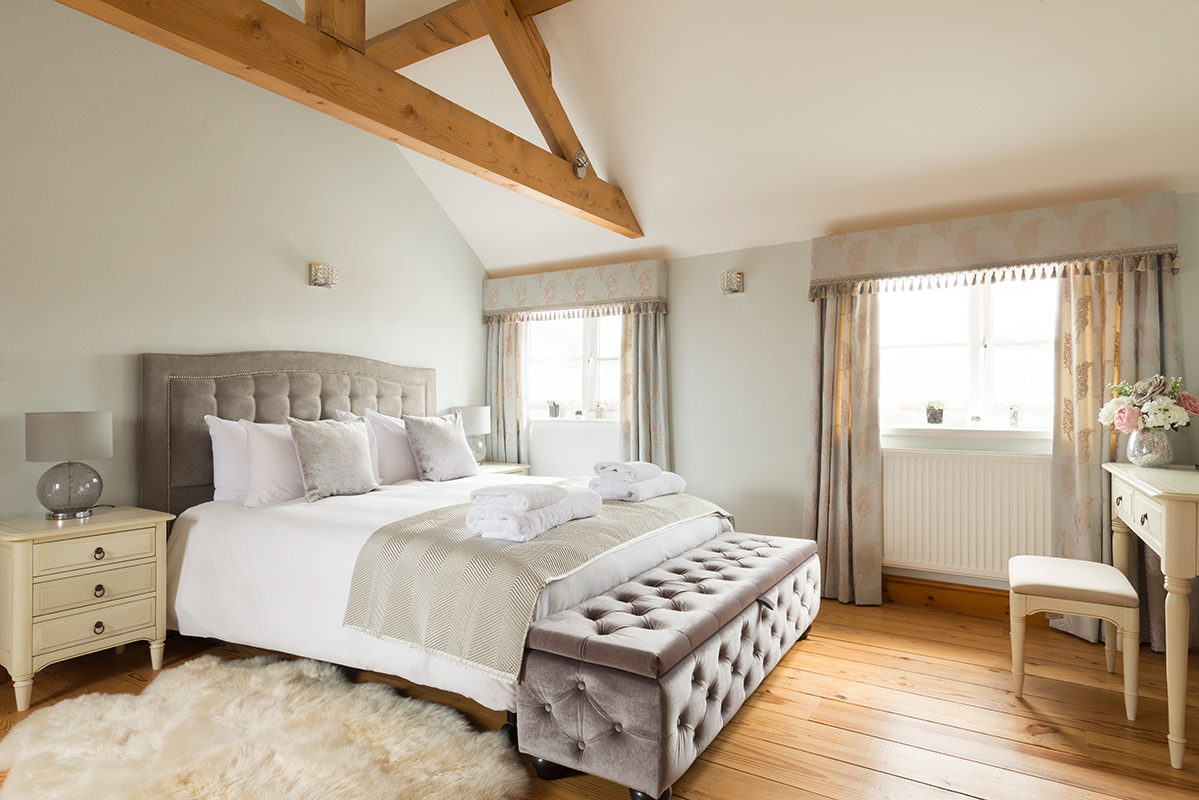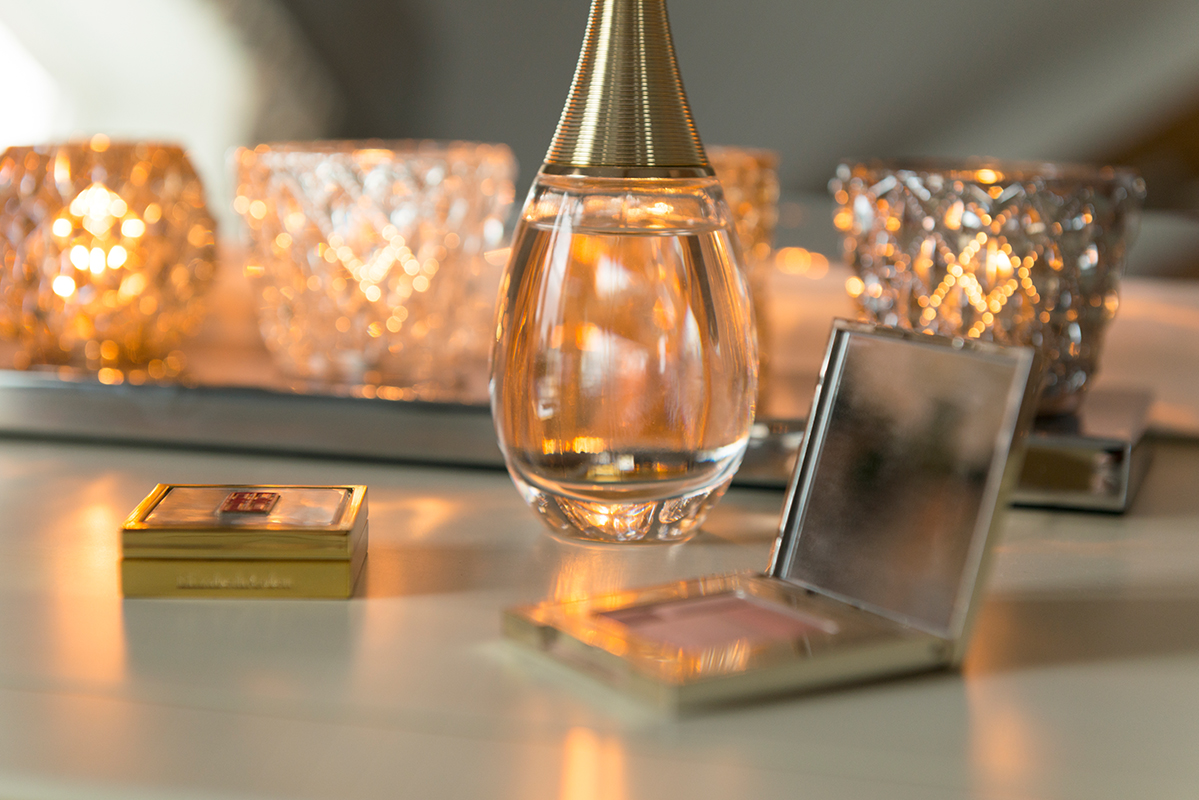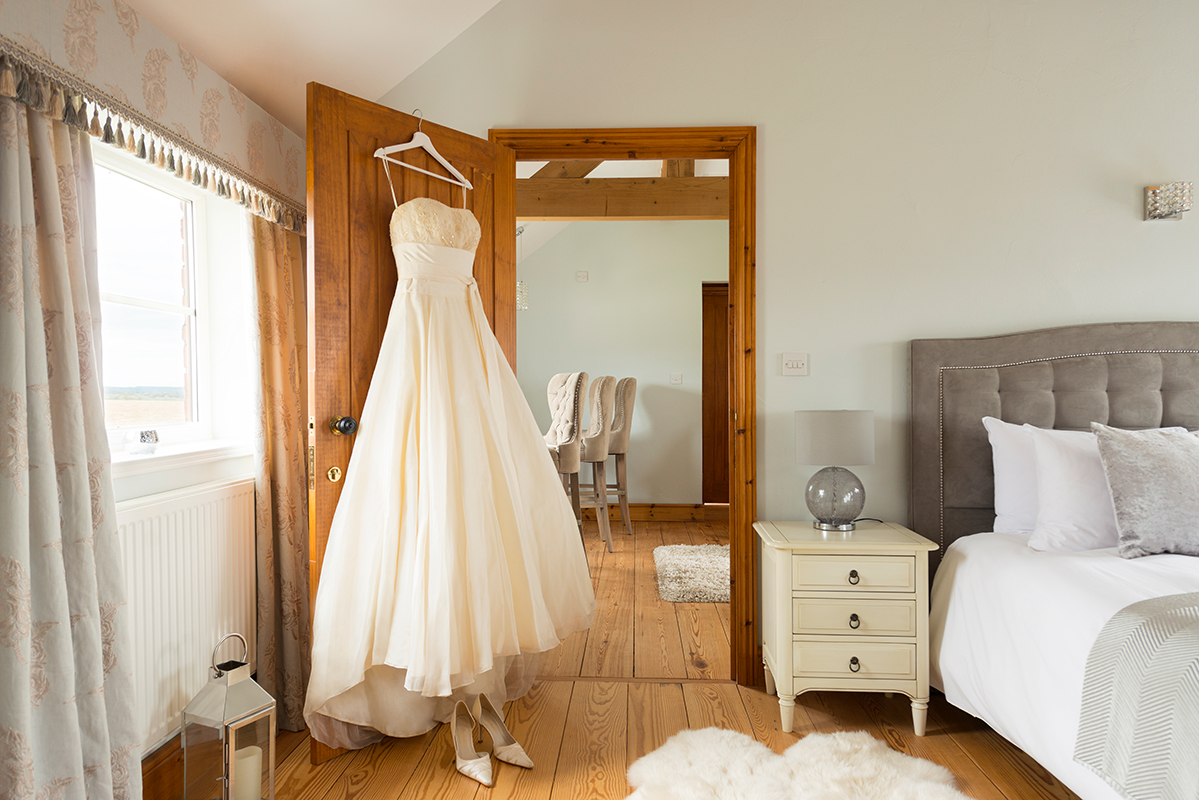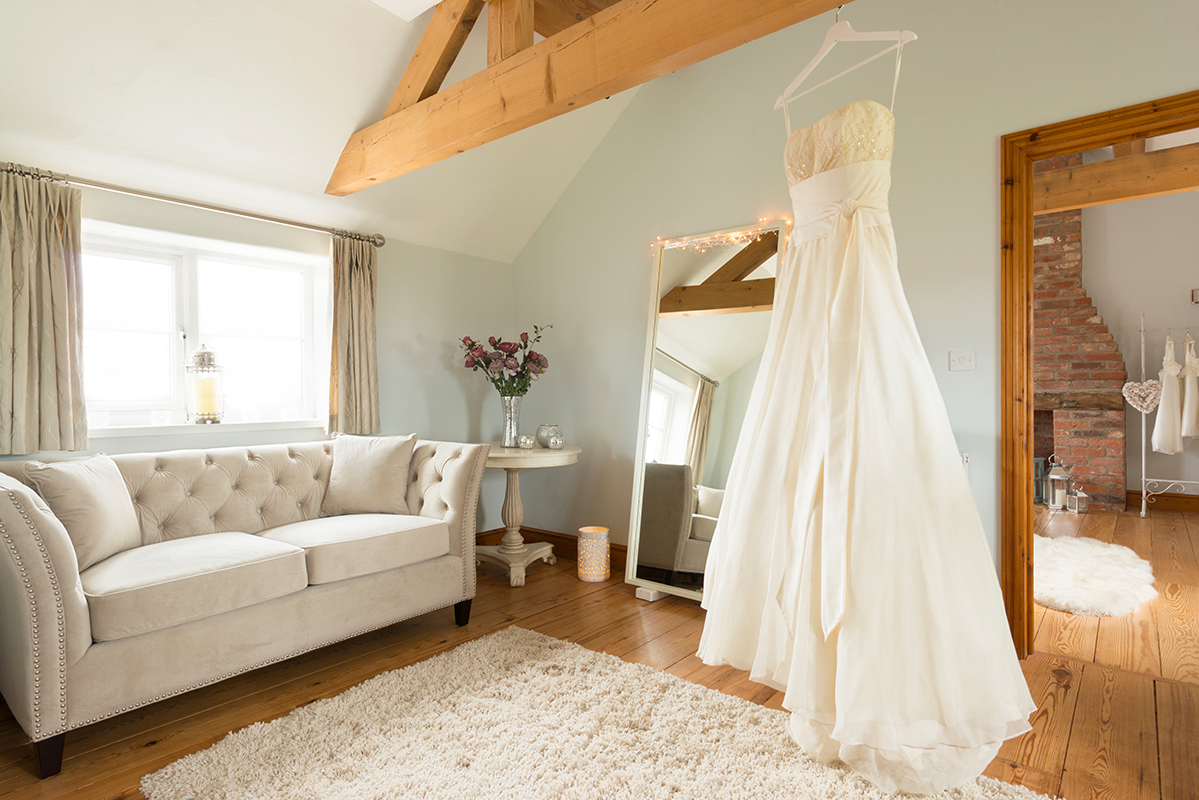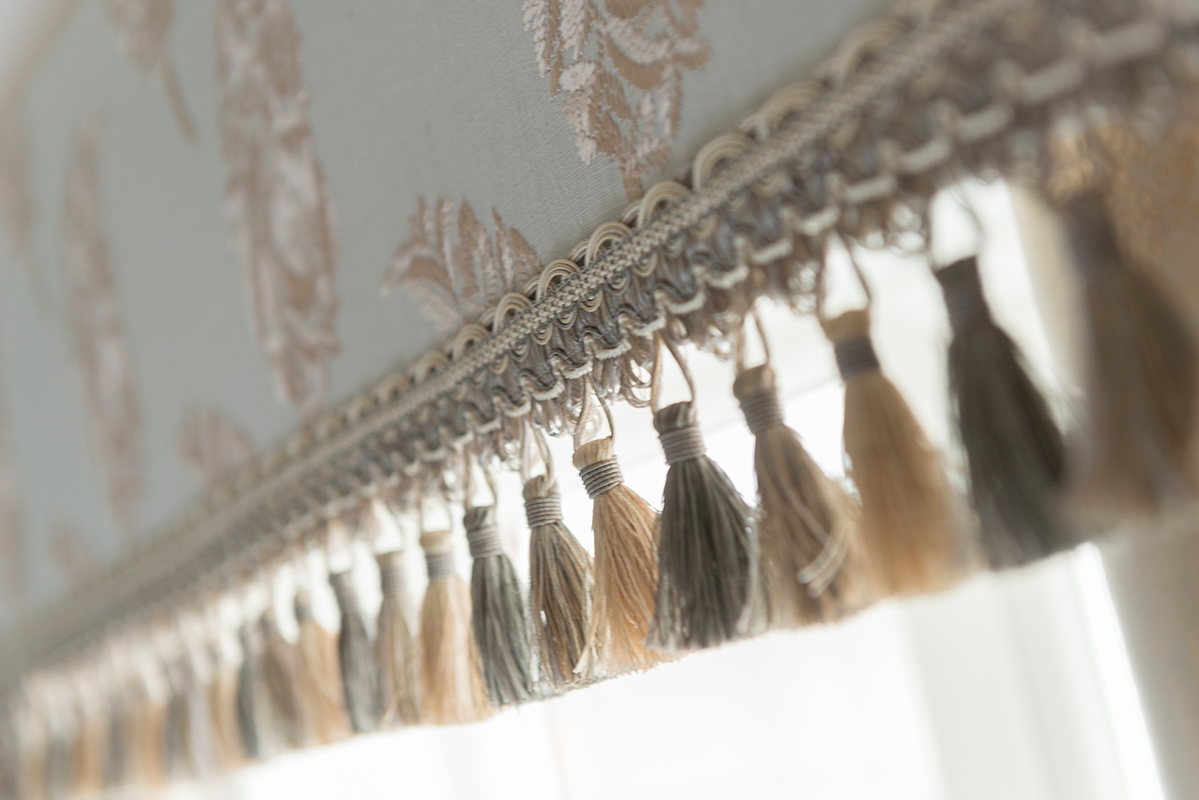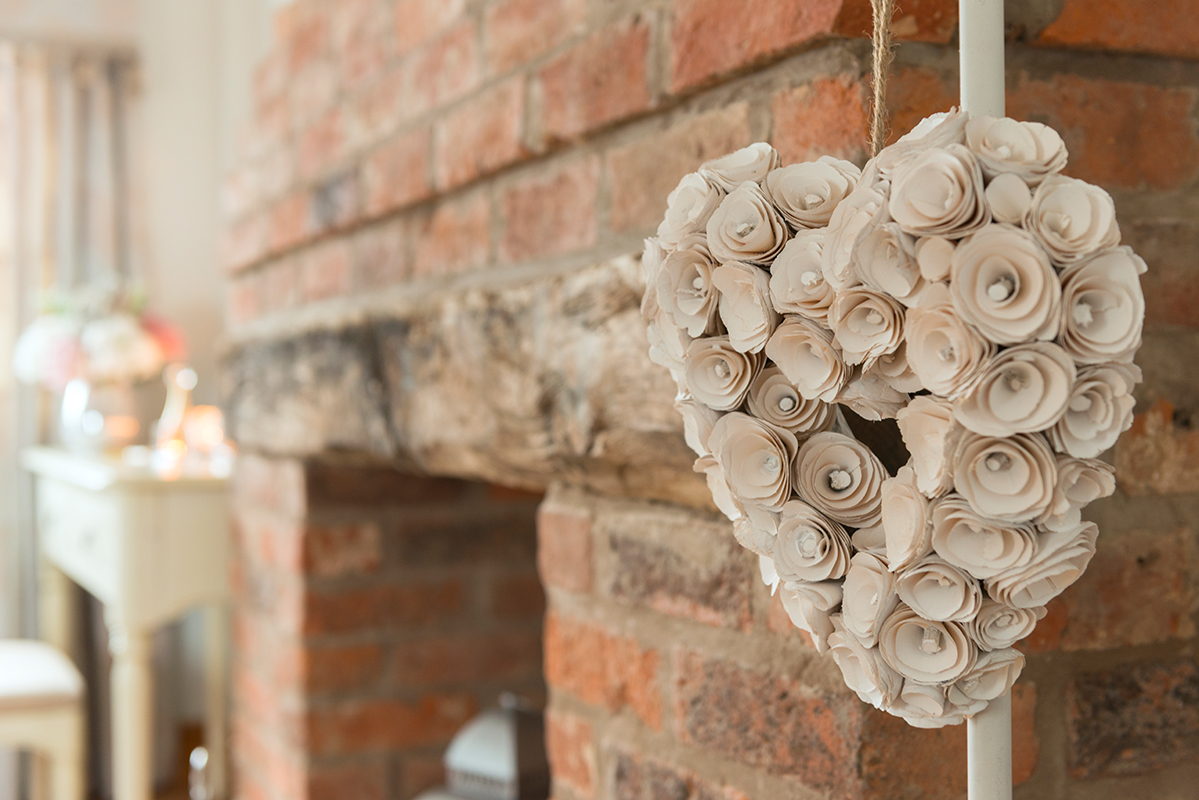 Greenacres – The Bridal Suite
The largest of all the rooms the bridal suite has been lovingly crafted with your special day in mind. Every detail has been thought out to provide a luxurious haven for the new couple. From the stone staircase providing a separate exit and entrance allowing the bride to reach her big day in seclusion to the spacious sitting room and dressing area providing plenty of space to relax and prepare for the special day.
High ceilings and beams bring out the rustic charm of the old stable block, with large windows flooding the venue with light and offering panoramic views across the countryside. An open brick fireplace with lanterns and tealights offers that romantic and luxurious touch which Norton Fields has designed to make your room special.
Gorsey Pleck
Located on the ground floor the double room still has many of its original rustic country features. Luxuriously decorated with dark pink accessories and feature brick wall the front door is framed by the original stable archway. With patio doors opening out on to the garden it offers the ideal mixture of comfort and style.
Plum Park
One of three rooms with the original brick wall still on show. The twin room has been lovingly restored to offer a luxurious feel which is full of rustic country charm. The beds can be changed to accommodate either a double or two singles.
Redferns
A double room with many of the original features providing the perfect rustic retreat. The bedroom door is framed by the original stable archway and little clues of the building's former use have been lovingly restored to add character and style. One of three ground floor rooms to retain the original brickwork wall it is a luxurious double room offering space and style.
Breeches
On the first floor the twin room with its high windows and ceiling is bright and airy perfectly capturing its seaside feel. With large windows offering panoramic views of the idyllic countryside it offers a relaxing, fresh country feel.
Harris Hill
Located on the first floor the double room has real country cottage charm. From the duck egg walls to the stunning rustic accessories the room oozes rural retreat and offers the perfect mixture of comfort and style.
Wardles
With high ceilings and beams the third of the upstairs rooms can either be a twin or double room and offers panoramic views across the countryside. Ornate accessories give the room real rustic country charm.